About Mr. George
"The journey of a thousand miles begins with a single step."
--Lao Tzu
Let's give a huge Camp HSR! welcome to George! George joins us for our Leaning Middle program as a master of all things environmental. He has spent his entire life surrounded by nature, from the coasts of North Carolina and all the way down here in SWFL. As a biologist by trade, George has been a professional fishing charter captain for 13 years, runs seminars on fishing, and organizes summer camp presentations about sharks. Additionally, George volunteers with children through the City of Cape Coral, as well as working as a tutor and IT specialist for a tutoring agency.
Marine specialist. CHECK
Environmental guru. CHECK
Not scared of crazy kids. CHECK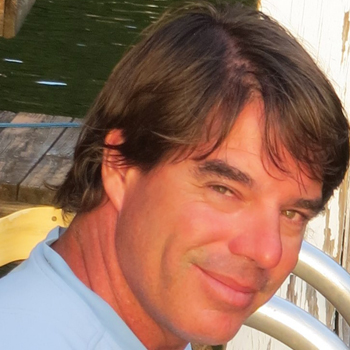 My dad is a good teacher because...
"...he lets me learn about stuff I'm interested in and stays with me until I get it." - Sarde, age 9