About Ms. Mandy
"And into the forest I go, to lose my mind and find my soul."
--John Muir
A mom that was homeschooled! Woo hoo! This girl/woman/explorer knows the drill! Mandy was born in Colorado Springs, Colorado where she was homeschooled from 3rd through 9th grade. She later attended Edison State College.

When it came to her own kids, the fond memories of her homeschooling years made the decision to educate them at home a no-brainer. Mandy appreciates the flexibility homeschooling allows her family. After seeing the difference first-hand, she wants her children to have the freedom to explore outside of a full-time classroom setting. Also, she really enjoys having fun. Mandy believes in putting the focus on being a decent and loving human in front of academics when it comes to early childhood. She believes children are built to learn and want to learn, and it is the responsibility of their adult guide to foster that curiosity. Mandy will be in charge of facilitating new and fun things for our preschool students, and she promises it will be FUN!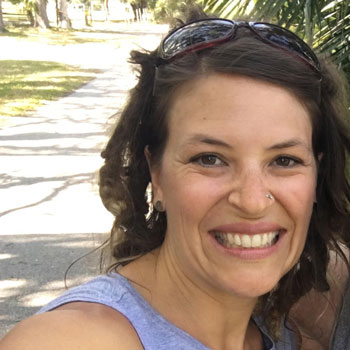 My mom is a good teacher because...
"...she wants her kids to learn. - Case, age 6
"...she loves her kids." - Demo, age 8