About Ms. Lindsay
One test of the correctness of educational procedure is the happiness of the child.
--Maria Montessori
After years of hard work, dedication, and drive, Lindsay has finally arrived! Lindsay is joining us in Florida, all the way from Florida, to help guide our kids through the wilderness. Since she was a child, she has been playing in the woods, building forts, climbing trees, and making mud pie and bows and arrows. Since those things are really fun, and so is Lindsay, she just never stopped. In her 20s, she spent 2 months hiking all the way up the east coast to Nova Scotia. When more practical times beckoned, she owned a tree farm for native Florida species, a Key West landscaping company, and advocated for the preservation of our limited green space and removal of invasive trees.
Lindsay is mom to two adventurous and outdoor-loving kiddos, whom she homeschools so they learn in a way that instills a passion for knowledge. Her Camp HSR! classes with the same curious spirit and hands-on approach that she has lived her whole exciting life. Welcome Lindsay!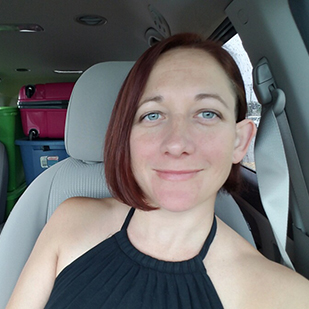 My mom is a good teacher because...
"...we get to do school in the pool." - Aralynn, age 10
"...because we can take breaks to play games." - Sebastian, age 7