About Ms. María Elena
"Las cosas bonitas y sencillas generan alegrías infinitas."
"Nice and simple things provide infinite happiness."
--Unknown
A little about María Elena, you ask? María Elena (affectionately called Male - pronounced Mah-lay) is a delightful combination of native Ecuadorian and awesome, which makes her a 100 percent blast as a teacher! Though she studied hospitality and tourism in Ecuador, once she came to the States, she began working in an elementary school with children from Spanish and Creole-speaking families to help them overcome language barriers.

When Male had her second child, she decided to stay home and homeschool. She began teaching Spanish for Homeschool Rocks! and has been our resident Spanish guide ever since. Additionally, her family owns and operates Everglades Day Safari (reptiles!) and are active in geocaching.

All in all, María Elena is the perfect Spanish guide for Camp HSR! as long as we continue wanting teachers who are engaging, fun, and like incorporating songs, games, and nature into their children's educations! Oh yeah, it helps that she's a native Spanish speaker.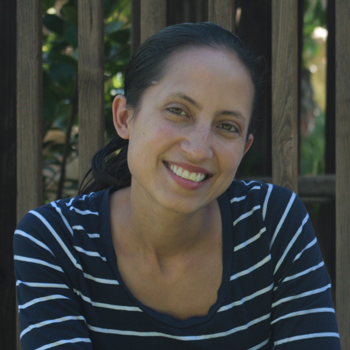 My mom is a good teacher because...
"...she makes learning relaxing." - Theo, age 11
"...she reads to me and explains things when I don't understand." -Janela, age 7